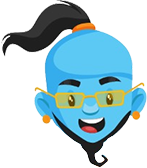 Listen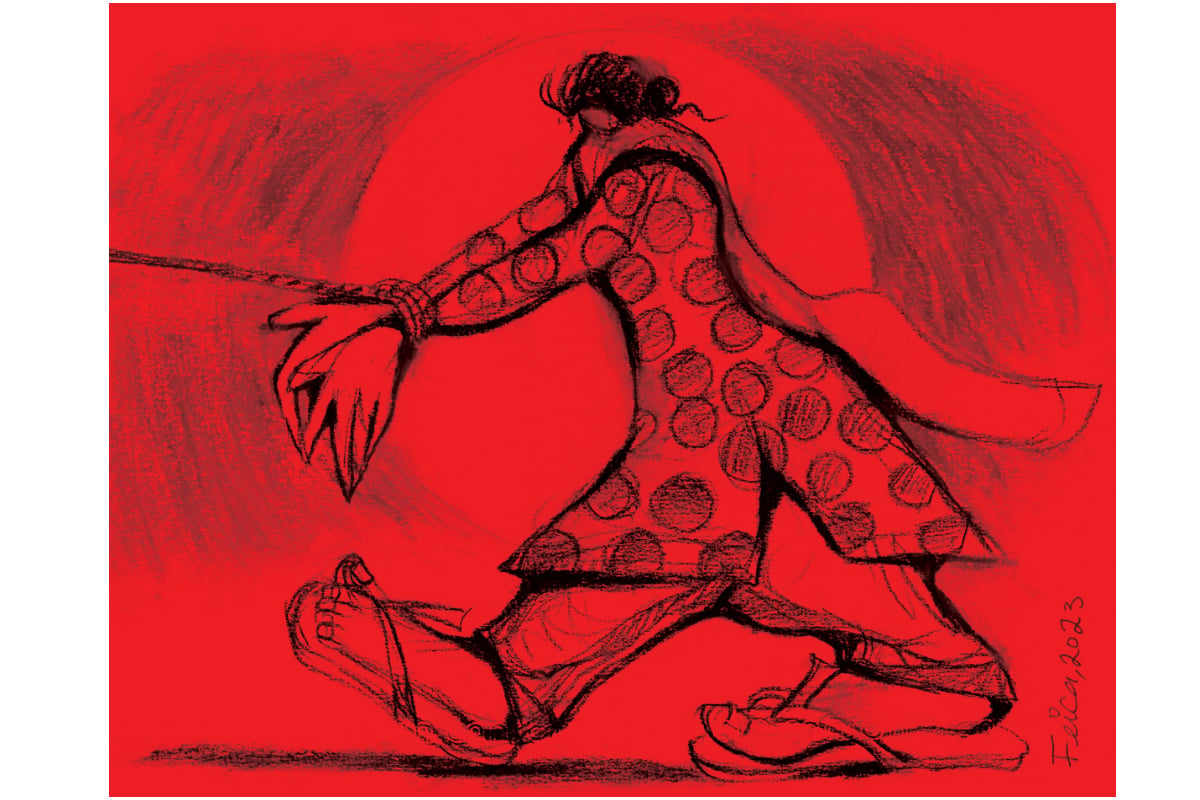 Feudal structures continue to treat women as slaves, protect their killers
Karachi: Honour killings of women, including young girls, continue unabated across Sindh province, mainly due to non-implementation of the law, weak prosecution and an unabated influence of tribal and feudal norms.
The districts of Kashmore, Ghotki, Shikarpur, Khairpur and Larkana are the worst affected, where women are being murdered by their own relatives in the name of honour. Under the system, called Karo-Kari (meaning sinful man – sinful woman) in Sindh, a couple found to be in an extra-marital relationship is declared sinful by the jirga, and blood relations of the woman then have the right to kill them both.
In a widely hailed judgement back in 2004, the Sindh High Court had ordered a ban on jirga system, declaring it as unlawful, illegal and against the provisions of the Constitution and the law of the land. Yet, jirgas continue to order Karo-Kari deaths and protect the killers.
All of this is happening against the backdrop of a system where political parties and state institutions have shown no eagerness to eliminate jirgas and put an end to gender-based violence and murder. This seems to be mainly because the state has failed to carry out effective land reforms and abolish feudal culture from the society.
Bol News spoke to a number of experts on the issue of Karo-Kari, its reasons and causes of the state failure to address and eliminate those reasons.
Dr Ayesha Dharejo, Chairperson Sindh Suhai Organisation
The latest data we have compiled for six months during January-June 2022, a total of 123 people, including 88 women and 35 men, were slain by their relatives over Karo-Kari. These include 18 people including 12 women in Ghotki; 14 people including 11 women in Kashmore; 13 including seven women in Jacobabad; 10 including seven women in Shikarpur; seven including five women in Khairpur; and four people including three women in other districts, including Sukkur.
Most areas of Sindh are infected, including Ghotki, Kashmore, Qambar-Kandhkot, Jacobabad, Shikarpur, Khairpur, Naushahro Feroze, Dadu, Larkana, Sukkur etc. These areas are marked by a strong feudal system, and the riverine belts are known for the so-called Dakoo Raj, or the rule of the robbers.
Barring Karachi and Hyderabad, there is an acute shortage of women constables in district police. For example, there are only two women police constables (WPCs) in Ghotki district, while there are only three in Kashmore.  There is an urgent need to increase their numbers, set up women police stations and safe houses for women, especially in rural areas where honour killings are more frequent. At the moment, there are only two safe houses across eight districts in the administrative divisions of Larkana and Sukkur.
Victim women feel socially insecure and are too afraid to lodge a complaint about domestic violence, sexual harassment, rape etc. They often complain to me about how the 'amused' policemen pester them for more minute and unnecessary details when they go to lodge a complaint of this nature.
On the institutional level, there are three commissions to protect women's rights. These include Sindh Commission on the Status of Women, National Commission on the Status of Women, and Sindh Human Rights Commission. But all three have remained ineffective due to various reasons, but mainly because they are not fully functional in rural areas. Due to paucity of resources, their teams visit rural areas with gaps of three-four months.
And there is no connectivity. Officials of these commissions must meet social activists of the areas under their watch, share their contacts at police stations and area mosques, and organize meetings with women to disseminate awareness among them.
Non-funded non-governmental organizations (NGOs) are playing a role, but fully-funded NGOs have no presence in the most affected localities. Women are falling prey to unawareness, lack of education, the feudal system where every landowner is the member of one or the other political party. They sit in the parliament on the one hand, and call the tribal jirgas on the other. So how can they propose and submit legislation on women's rights when they themselves believe in patriarchy and promote gender bias.
This also weakens the judiciary. Most people jailed on the charge of Karo-Kari are released within six months or a year. If someone seeks to register a police report against a jirga, the police ask for a written copy of the verdict, which never exists because jirga decisions are always oral.
In the riverine 'katcha' areas of Sindh's five districts – namely Kashmore, Ghotki, Shikarpur, Jacobabad and Larkana – around 30-40 percent of the Karo-Kari cases go unreported. Last year's floods threw up at least 33 bodies of dead women that carried bullet wounds and torture marks. They were fished noticed and fished out of the Sukkur Barrage as the floods swelled. Apparently, women declared Kari are killed and their bodies are either thrown in the river or buried in unmarked spots along the river.
We are planning to mark the Women's Day on 8 March in Kashmore this year as a gesture of resistance and to spread awareness among poor and neglected women of the rural areas.
Nuzhat Shirin, Chairperson Sindh Commission on the Status of Women
I am sorry to say that political parties and state institutions do not regard women as human beings. That is why the numbers of such gory and tragic incidents are rising day by day.
Let me give you an example. If an incident of domestic violence is reported to the police and they knock on the offender's door, the men who answer the knock tell them that it's their personal matter. And the police party simply turn around and walk away.
Political parties are engaged in pursuing their own priorities – such as pushing for "early elections" or fighting to stay in power, as is happening these days. As a result, they get busy in litigations at the judiciary and the National Accountability Bureau (NAB).
Meanwhile, three girls including two from Karachi and one from Sanghar go missing for two months, but no one is raising a voice over their abduction. There are many more missing girls and women who go unreported. Just today I came to know that a woman and her daughter have been abducted from Kashmore. When I asked the area police, they said that a Sardar (feudal lord) of the area took them in because of some dispute.
There are no adequate laws on women protection, and no competent departments to implement whatever laws do exist. I think it's important that political parties, influential persons and families of the victims press the law enforcement agencies to take action against cruelties in the society.
I feel that in 99 percent of the cases men kill their mothers, sisters, wives or daughters due to some family tension, feud, a business dispute, debt settlement or jealousy, and then term it as Karo-Kari to evade social or legal consequences. These men are socio-paths and need proper psycho-medical treatment. To handle such cases in a proper way, we need to properly train our prosecutors, medico-legal officers and police's investigation officers (IOs) so as to enable them to submit proper challans.
If we at the Sindh Commission on the Status of Women (SCSW) are provided adequate funds and all the 22 sanctioned posts are filled, as provided under the SCSW Act 2015, we can work properly and fulfil our mandate. But I have a meagre budget to run the commission, and I am the only one inducted into the commission so far. Two months back, two government officers have been given additional charge to work at the commission which has been around for almost six years.
So, for now, we are just limping. But we do try. So far we have constituted 30 committees on violence against women across Sindh. But we have been able to provide training to committee members in only five districts. We need strong institutions to implement laws. But when the institutions have flaws and are incomplete, how can they achieve results?
Dr Karim Khwaja, Chairman Sindh Mental Health Authority, ex-Senator
The Karo-Kari custom is condemnable. Men and women are equal, and have equal rights as per the Constitution of the country. Customs like Karo-Kari gained momentum during the regime of military dictator, Ziaul Haq.
Whenever religion penetrates into socio-politics, the status of women shrinks significantly. For example, during the medieval era, when the Pope rose to the top of the Roman Empire, religious fundamentalism increased, and women were suppressed. For the next 1,000 years, women were given a secondary status and treated like animals.
This started to change a little over two centuries ago, with the French revolution. This was followed by other developments such as the abolition of slavery in the USA, the Russian revolution, etc. It became more widespread following the second World War when women finally assumed an equal status under the law.
End of Article