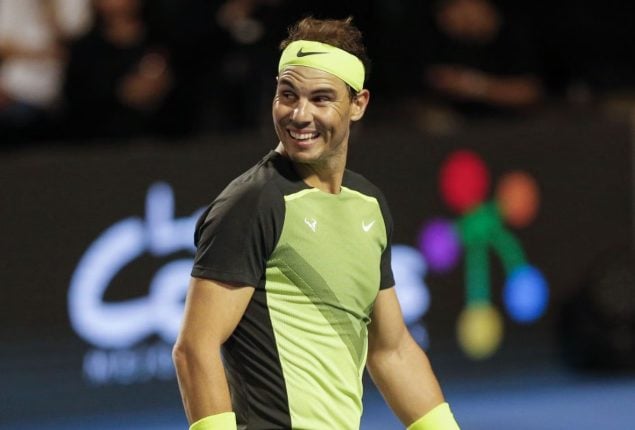 Rafael Nadal is set to make a comeback to Grand Slam tennis in 2024.
Former women's champions Naomi Osaka also plan to return to tennis.
The Australian Open will expand to 15 days in 2024.
Rafael Nadal is set to make a comeback to Grand Slam tennis at the 2024 Australian Open after undergoing hip surgery earlier in the year, according to tournament chief Craig Tiley.
The 37-year-old Spanish player, a 22-time Grand Slam champion, has been out of action since January and had surgery in June. Nadal, who has expressed his intention to retire at the end of the 2024 season, sustained a hip flexor injury during a second-round defeat at the Australian Open earlier this year.
Tiley also mentioned that former women's champions Naomi Osaka, Angelique Kerber, and Caroline Wozniacki plan to return to tennis after taking maternity breaks.
Nadal had announced that he would miss the French Open, a tournament where he has won 14 of his major titles, for the first time in 19 years, indicating that the upcoming year would likely be his final season in his career.
"We can reveal exclusively here that Rafa will be back," Tiley said.
"He's been off for most of the year and in talking to him over the last few days he confirmed he will be back, which we're really excited about, the champion of 2022. That's awesome."
Although Nadal is back on the court, many who know him well believe it's too soon to say for sure if he'll be in Melbourne in January.
Nadal is back in the gym, according to his agent Benito Perez-Barbadillo, but "there is no date confirmed, scheduled or programmed yet for his comeback."
Nadal, the two-time Australian Open winner, won his most recent Slam in 2022 at Roland Garros. Since then, Novak Djokovic has increased his advantage among men to 24.
On the expected return of Osaka, Kerber, and Wozniacki, Tiley added: "We'll welcome them – and their families – back to Melbourne with open arms and can't wait to see what their next chapter brings."
Despite having only given birth in September of that year, Tiley stated in 2017 that there was "no question" Serena Williams would be prepared to compete in the 2018 competition, even if she chose not to play.
In 2024, the Australian Open will expand to 15 days in an effort to decrease the quantity of late-night finishes at Melbourne Park.
At the 2023 tournament, Aryna Sabalenka won her first Grand Slam singles championship while Novak Djokovic earned a record-tying tenth trophy.
To stay informed about current events, please like our Facebook page https://www.facebook.com/BOLUrduNews/.
Follow us on Twitter https://twitter.com/bolnewsurdu01 and stay updated with the latest news.
Subscribe to our YouTube channel https://bit.ly/3Tv8a3P to watch news from Pakistan and around the world.
Also Read
Advertisement
Read More News On
End of Article