Apple, the widely-used technology brand, always come up with variety of new technologies for our convenience in a daily routine. Whether it is a smartphone or tablet or smart watch. This time, Tim Cook is trying to get into the AR game, through the lenses of a new kind of eye-wear, called Apple Glasses.
The most public failure of the AR Apple glasses idea comes from Google back in 2014. However, Apple will not lose the chance of bringing the eye-wear to the mainstream for the first time.
What Features Will Apple Glass Have?
Smartphones are already a second screen in some scenarios, so the eyeglasses might be considered your third screen, bringing information from your phone right to your eyes.
According to a report, the lenses will have a holographic display. Through those lenses, Apple Glass will show anything from texts, to emails, to maps, or games in the wearer's field of vision.
Multiple reports suggest that Apple is considering creating a fully separate App Store for the headset, as well as a special operating system, likely called glassOS. This falls in line with the Apple Watch and watchOS.
The company is also working on an optical vision correction system, meaning that the smart glasses will eliminate the need for prescription lenses. The system will address everything from astigmatism, to farsightedness, and nearsightedness.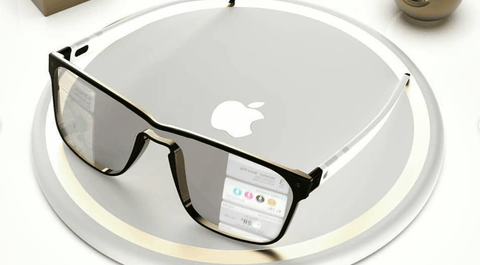 What Are the Specs?