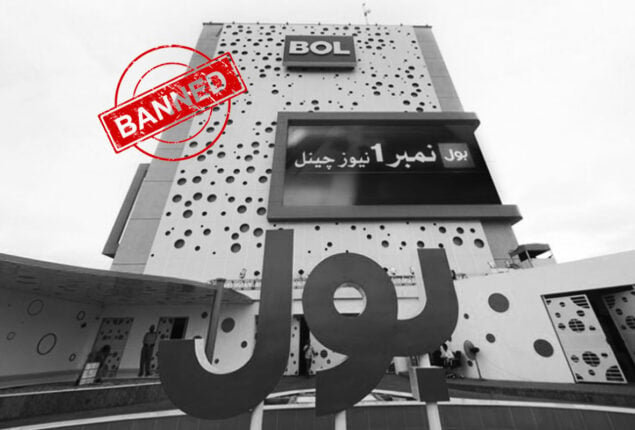 Pakistan Electronic Media Regulatory Authority (PEMRA) has announced to stop the broadcasting of BOL News and BOL Entertainment.
However, the management of BOL TV has announced that they would continue to stand by the veracity and truth.
It said, "Let the BOL TV speak", adding that the imported government has stopped the transmission of the BOL TV network. The management said that BOL has been punished for telecasting the public meetings of Imran Khan and the PTI.
The announcement said that the licences issued to M/s Labbaik Private Limited were revoked in 2017 by the authority.
— Report PEMRA (@reportpemra) September 5, 2022
It further said that the licenses were canceled as the Ministry of Interior had not issued security clearance to BOL News and BOL Entertainment.
Advertisement
Advertisement
Advertisement
Advertisement
Advertisement
Advertisement
Advertisement
Advertisement
Advertisement
Advertisement
Advertisement
Advertisement
Advertisement
Advertisement
Read More News On
End of Article